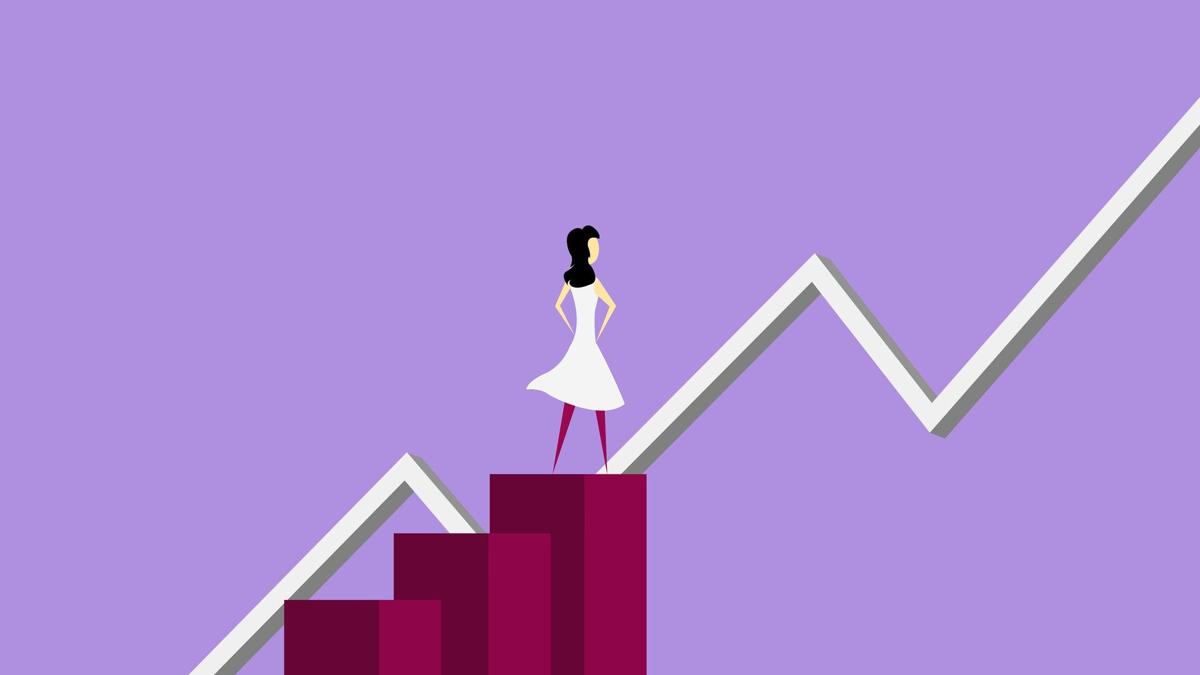 A 401(k) retirement plan is one of the most popular ways to save money for retirement. But often these plans don't provide a lot of guidance on how to manage them, and participants end up with wildly aggressive portfolios. If all or almost all of your retirement account is in stocks or stock funds, it's aggressive. Stocks are an attractive long-term investment, but they fluctuate a lot in the short term — problematic for soon-to-retire investors.
"A large downturn in the market immediately preceding retirement can have devastating effects on an individual's standard of living in retirement," says Dr. Robert Johnson, finance professor at Creighton University's Heider College of Business.
Diversification is huge in making sure that your portfolio is not too aggressive. To reduce risk, investors can add more bond funds to their portfolio or even hold some CDs.
If you think your 401(k) portfolio might be too aggressive, here are three signs to look for.
Your balance fluctuates a lot
It can be exciting to see your account balance run up quickly, but it's important to realize that this could be an effect of a 401(k) that's invested too heavily in stock funds and not enough in safer alternatives.
For example, going from an account balance of $100,000 to $110,000 in a month, a 10% growth — "What that tells me is that (the account holder) probably has most of their money in stocks," says Matthew Trujillo, CFP at Center for Financial Planning in Southfield, Michigan.
"This will feel great when things are going up, but that investor needs to be prepared to see some significant paper losses when we experience a downturn," says Trujillo.
You worry a lot about your 401(k)
"If someone tends to move out of their investments because of volatility, then the portfolio is probably too aggressive for them," says Randy Carver, president and CEO at Carver Financial Services in the Cleveland area.
But it's key to understand that while stocks are more volatile and you may not always feel comfortable owning them, they are also one of the best ways to grow your wealth over time, especially in an era of low interest rates and low bond yields.
"If they are not invested to grow enough to meet long-term needs, it is too conservative," says Trujillo. "The key is to look at longer periods of time, two or three years or more, to see trends, not just one or two months."
Cash necessity isn't factored in
If you know you're going to need cash in the next few years, your 401(k) needs to be factoring that in.
To gauge your plan's aggressiveness, use the rule of 100, suggests Chris Keller, partner at Kingman Financial Group in San Antonio. With this rule, you subtract your age from 100 to find your allocation to stock funds. For example, a 30-year-old would put 70% of a 401(k) in stocks. Naturally, this rule moves the 401(k) to become less risky as you approach retirement.
Pointing to the importance of a 70-year-old reducing risk, Keller says, "Losing half of your portfolio while at this age might have a huge impact on what your retirement looks like."
What you can do if your portfolio is too aggressive
Potential fixes for an overly aggressive 401(k) range from simple one-time moves to an overhaul of your financial plan.
The first step is to take down the risk in your portfolio by moving some exposure in stock funds (or even riskier options) into bond funds or even cash, depending on when you need the money.
Then, find an asset allocation between stocks, bonds and cash that meets your needs and temperament. A more aggressive allocation might have 70% or more in stocks, while a more conservative one might have that much in bonds. Then stick with this allocation, rebalancing it only if it moves too far away from your target allocation.
If you're managing the portfolio yourself, Johnson recommends moving toward lower total risk, gradually, as early as five years before you'll want to access the portfolio.
If you don't want to make these changes yourself, a target date fund automatically shifts money from stocks to bonds as you near your target date, which may be retirement, but could be any time when you need to start withdrawing some cash.
Another good option is to meet with your own adviser and your company's 401(k) adviser. "Take notes and then go to the web and read reviews about each fund. For example, you can use Morningstar to independently rate and review your funds," says Paul Miller, managing partner at accountancy Miller & Co. in the New York City area.
Finally, it can be useful to have a financial adviser review your 401(k) — but find one who works in your best interest and not one who is paid to put you in certain financial products.
Bottom line
Even as you age and take a less aggressive investment approach, you probably still need some exposure to stocks in your portfolio and to plan accordingly.