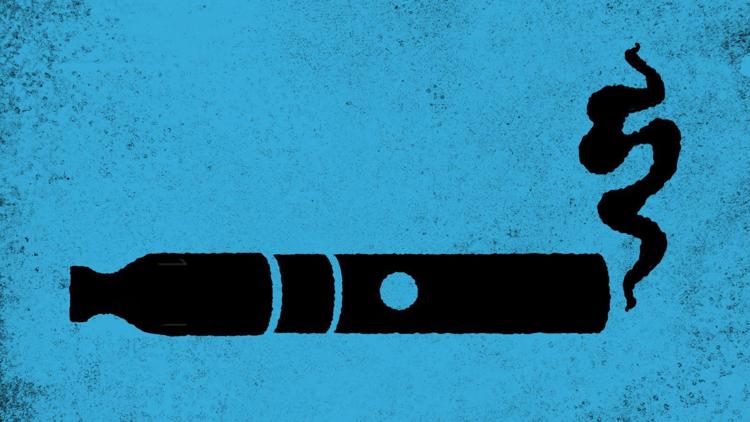 Go Ask Your Dad is parenting advice with a philosophical bent as one dad explores what we want out of life, for ourselves and our children, through useful paradigms and best practices.
Of all the pre-teen related parental worries I have about my seventh grade daughter, at the top of my list right now is making sure she doesn't vape.
This week, New York became the first to report a teen had died from a vaping-related lung injury, and it's the latest in a rash of vaping-related illnesses and deaths across the country.
But I was concerned even before the headlines. The long-term health consequences of a nicotine addiction are so significant with e-cigarettes that I'm even less worried about her trying regular cigarettes (unless she starts vaping first).
The practice continues to skyrocket among minors, in large part because of the e-cigarette manufacturers' effective playbook of "cool" ads, fun flavors and downplaying health risks. According to new research, 20% of eighth graders have reported using a vaping product; that number jumps to 36% for high school sophomores and 40% of high school seniors. Just two years ago, those percentages were 10%, 21% and 25%, respectively. Ask teens around the country, and they will likely tell you from their experience those numbers are much lower than what they see every day.
So what's the best way to go about convincing my daughter and othersnot to start? Or, for other parents, to get their child to quit?
Do I scare her, or reason with her? Do I bribe her not to experiment? Wait, and then punish her if I catch her? All of the above?
I know one tactic I won't try: threats. I don't think they work in general and especially in this case. Kids tend to rebel against their parents in reaction to threats and ultimatums. And we all know a popular pastime for rebellious teens, right? Smoking.
What is clear is that I, along with every other parent out there, can't procrastinate. Vaping among minors has been classified asan epidemic, and according to the Centers for Disease Control and Prevention more than 5,700 kids start vaping every day. We need to work hard at stemming that tide.
"We don't have a vaping problem, or an opioid problem or a heroin problem," said Laura Searcy, the program director of the Georgia Tobacco Free Youth Project who works with students, faculty, health care professionals, parents and community groups on reducing vaping among minors. "What we have in the United States is an addiction problem. We have to stop creating a hierarchy of 'good drugs' and 'bad drugs.' "
The bottom line is that the farther out you can push the first year of any mind-altering substance -- alcohol, nicotine and/or opioids, for example -- "the less likely they are to have a lifelong addiction," she said.
That is the goal: Delay the experimentation and use of these substances for the long-term benefit of our children's mental and physical health.
If your child is already experimenting with e-cigarettes, "don't shame and blame," said Marnie Grodzin, the youth development coordinator for Decatur Prevention Initiative, a nonprofit that provides prevention services to youth and families in Georgia. Nicotine is highly addictive to a still-developing brain, so "come from a place of care and concern, not from a punitive stance," she wrote in an email to me.
And that's why, if my daughter does try vaping, we won't punish her. We'll help her.
While schools need to be active and self-educating on this urgent matter, their efforts can't be alone. And don't look to science to get us out of this, either. There are currently no FDA-approved nicotine cessation products for e-cigarette users under age 18.
For now, the primary answer to this problem lies with parents. Avoiding potentially harmful behavior is one of the many areas where effective, well-intentioned parenting has the biggest impact.
"The opposite of addiction is connection," said Searcy, who is also a pediatric nurse practitioner at WellStar Kennestone Regional Medical Center. "Parents talking to their kids is one of the most powerful tools we have."
So, let's consider what may be effective as you talk to your children about vaping.