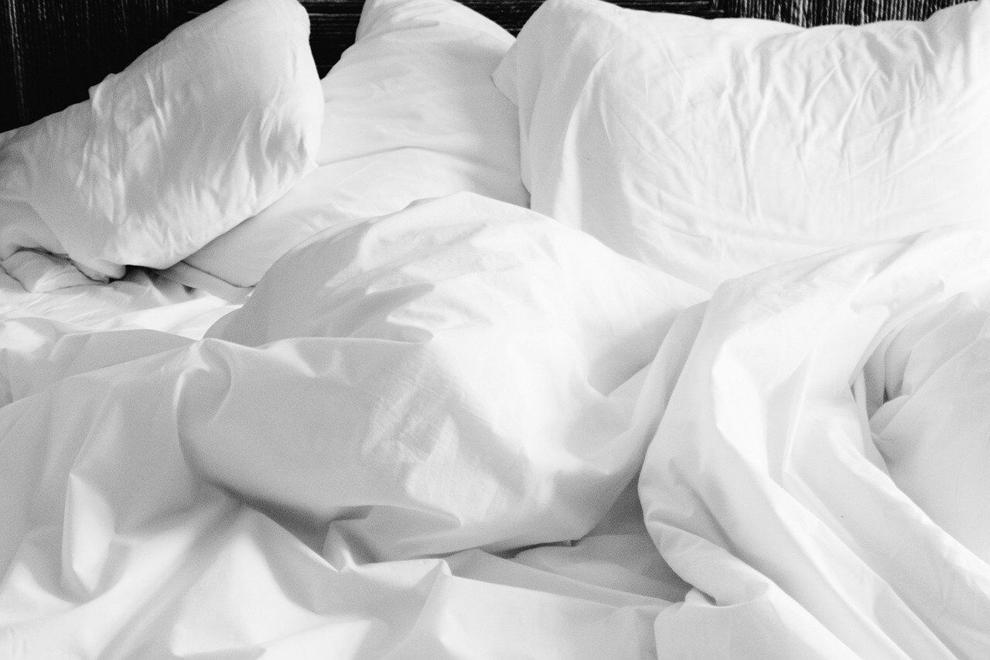 This pandemic has impacted everything, so it's no surprise that it has affected our sleep.
We're worried about everyone in our lives, we're drinking too much alcohol and coffee, and even when we're in bed, we're often not experiencing good quality sleep.
Psychologist Michael Breus notes that it makes perfect sense people are facing sleep problems. "We're just not able to handle this level of stress, and of course it's coming out in our sleep," he says.
Most adults need 7 to 8 hours of sleep each night, according to the Department of Health and Human Services. And that refers to quality, not just quantity.
Many people might feel like they need more sleep, even if they are getting what would have been considered a healthy amount a year ago. That's because amid pandemic stressors, people are getting light and fragmented sleep, says Breus, author of "Good Night: The Sleep Doctor's 4-Week Program to Better Sleep and Better Health."
The good news: It's the perfect time to reassess sleeping patterns, Breus says. We already know to limit screen time before bed and to stick to a routine.
Here are some more tips.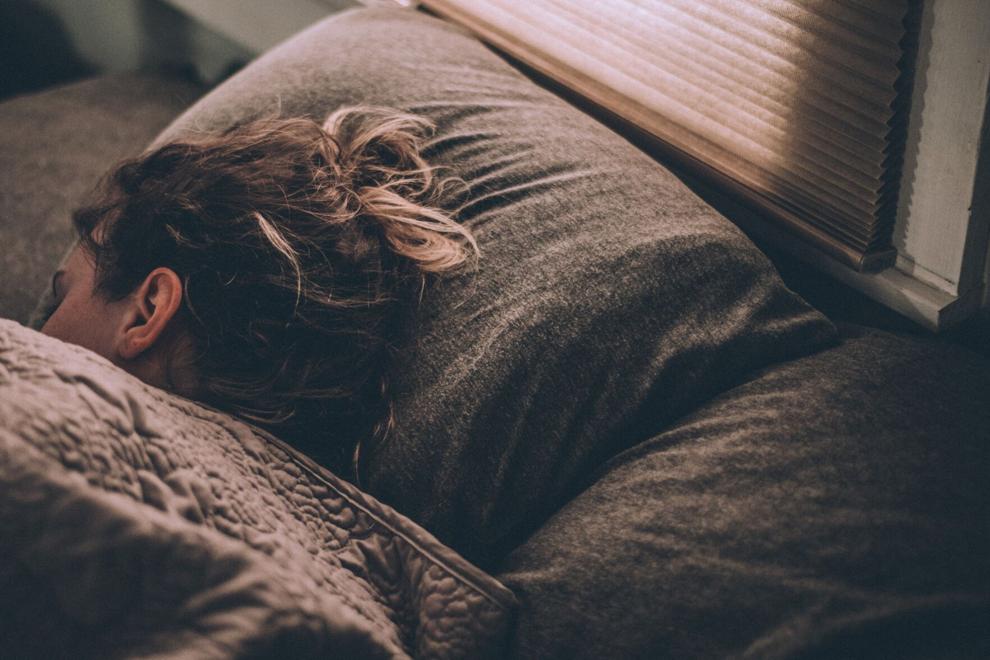 Wake up at the same time every day
For many people, working at home has meant sleeping later and later, rolling out of bed and walking to the home office in a baseball hat and sweats. But keeping a routine and schedule is even more important now, Breus says.
"We have an irregular sleep schedule going on because of the pandemic," he says. "Now would be the perfect time to have a good sleep schedule." Even on weekends, he adds.
Set a cutoff for caffeine and booze
We know that caffeine and alcohol can impact sleep. Unfortunately, with many people at home throughout the day, it's easier to return to the kitchen coffee pot, or start happy hour earlier. People might think alcohol helps them sleep, Breus says, but it really just anesthetizes.
"I usually say there's a really big difference between going to sleep and passing out." He suggests quitting caffeine by 2 p.m., and finishing your last drink at least three hours before bed.
So think about a drink or two between 5 and 7 p.m., with plenty of water, and going to bed at 10 p.m.
Get out for exercise
Exercise is consistently linked to better sleep. Try to exercise at least four hours before bed, Breus suggests.
"The more you exercise, the higher your quality of sleep," he says. "You don't have to run a marathon."
For example, in the National Sleep Foundation's 2013 report on sleep, about 56% of people who did not exercise said they had very good or fairly good sleep; for people who vigorously exercised, 83% reported good sleep, and even 76% of light exercisers reported good sleep.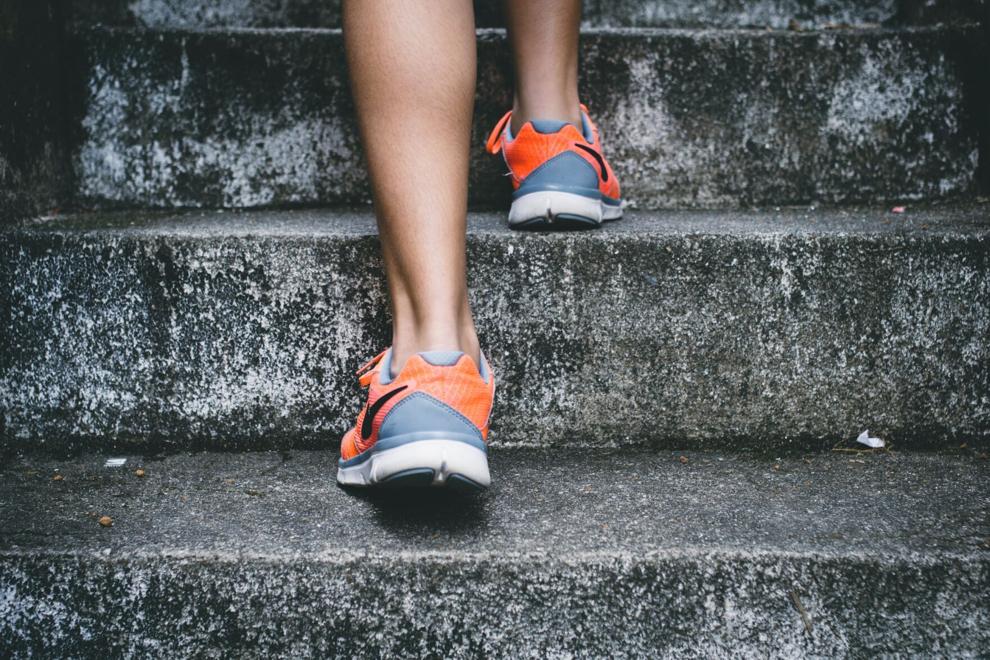 Improve your sleep space
Mary Pat Wallace, founder of The Luxury Bed Collection, has studied sleep since she herself was a mom of small children. She realized loss of sleep was sapping her productivity. She encourages a technology-free bedroom, or cutting out electronics at least an hour before bedtime. Make sure the temperature is between 65 and 70 degrees.
For your bed, think about dressing it the same way you would dress at that temperature. She suggests a sheet, a thin blanket and comforter or duvet system. "It works just like seasonal dressing — the right layers will keep you comfortable," she says.
Pillow and mattress work together; check your alignment. If you sleep on your side, your spine should be in a straight line, parallel to the mattress. If you sleep on your back, you should feel supported throughout the spine's curve, no lower-back gap.
Have a plan to get back to sleep
Many people might wake up in the middle of the night and ruminate, finding it hard to get back to sleep. Have a plan so that this is not a scary or frustrating time.
First, realize even being in bed can be rejuvenating, whether you sleep or not. Second, don't look at the clock. "Everybody does," Breus says. "They instantly do the mental math."
Instead, Breus says to flip the script to lessen pressure and remove anxiety. "Say, this is awesome. It's 2:37 in the morning, I have to get up at 6:30, I've got four more hours. Who knows, maybe I'll get some more sleep. I know if I lie here, I'm still going to get some level of rejuvenation. And let's be honest, I've had no sleep before, and I've made it through my day."
RELATED: 10 commandments for better sleep
10 commandments for better sleep
1. Establish a regular bedtime and waking time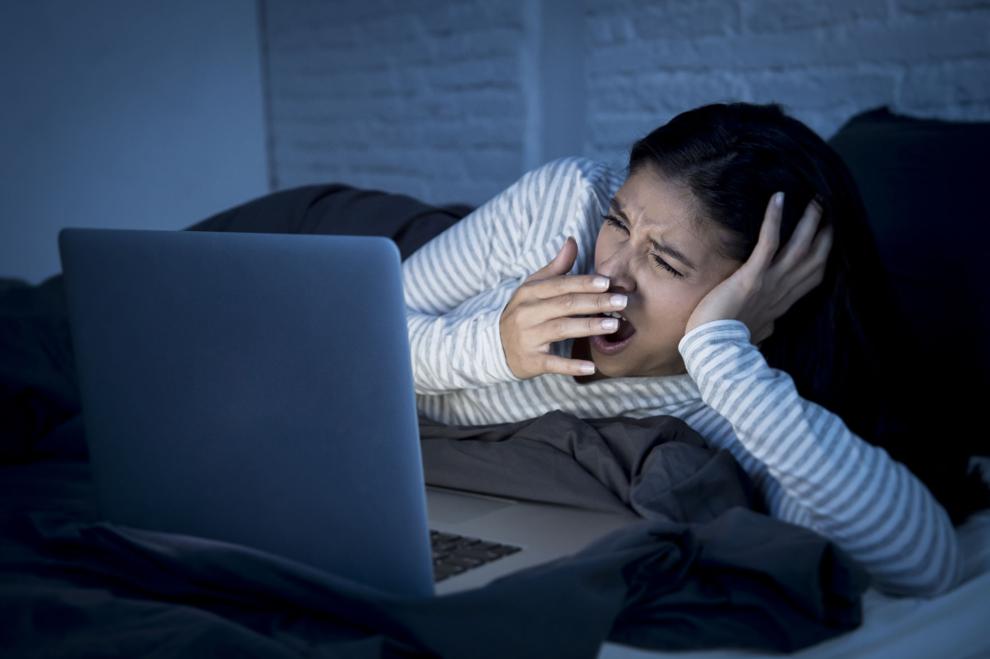 Messing with our circadian rhythm, the internal sleep clock that tells us when it's time to sleep and rise, has been linked to hypertension, insulin resistance, diabetes and, most recently, the risk of having a heart attack or heart disease.
Changing your regular sleep-wake time by 90 minutes in either direction, which many of us do on the weekends, doubled the risk of cardiovascular disease over a five-year period. The more days you sleep irregularly, the higher the risk, a study found.
"People are living busy, stressful lives and not getting a lot of sleep during the week," Dr. David Goff, who directs the division of cardiovascular sciences at the US National Heart, Lung and Blood Institute, told CNN in a recent interview.
"Then they are trying to get catchup sleep on the weekend, and that's not a healthy pattern," Goff said.
2. Watch your napping
While an occasional short snooze can be healthy, the World Sleep Society's second commandment warns: "If you are in the habit of taking siestas, do not exceed 45 minutes of daytime sleep."
One reason is because we typically enter a "deep sleep" cycle about 30 to 40 minutes into a nap. Waking up from deep sleep produces that "Where am I?" grogginess that is worse than no nap at all. A long nap can also interfere with your body clock, making it more difficult to fall asleep later that night.
Generally, catnaps that are approximately 15 to 20 minutes are fine, experts say, and may reduce fatigue; boost creativity; increase alertness; jumpstart cognitive performance; and improve mood. But try to do them earlier in the day -- before 3 p.m. -- to avoid affecting that night's full sleep cycle.
3. No alcohol or cigarettes
The third commandment is to "avoid excessive alcohol ingestion four hours before bedtime, and do not smoke."
It's truly a myth that a drink will help you sleep better at night. Instead, it traps you in the lighter stages of sleep and "dramatically reduces the quality of your rest at night," said Rebecca Robbins, a fellow at Brigham & Women's Hospital and Harvard Medical School, in a prior CNN interview.
"It continues to pull you out of rapid eye movement and the deeper stages of sleep, causing you to wake up not feeling restored," Robbins said.
4. Avoid caffeine six hours before bedtime
Here's a no-brainer: Boycott caffeine at least six hours before your normal bedtime (some experts say nothing after 3 p.m.). And caffeine is in more than just coffee, so the World Sleep Society also warns about tea and many sodas, as well as chocolate.
Yes, chocolate. That cup of hot chocolate you think may help you sleep could contain 25 milligrams of caffeine, while a cup of green or black tea will provide 50 milligrams of caffeine.
5. Avoid eating certain foods
The fifth commandment: "Avoid heavy, spicy, or sugary foods four hours before bedtime."
Heavy and spicy foods may give you heartburn or other digestive issues, thus affecting your ability to get and stay asleep. As for sugar, studies show it's linked to restless, disturbed sleep and may possibly affect hormones that control cravings.
A light snack before bed "is acceptable," according to the commandment. The National Sleep Foundation recommends munching on a handful of nuts; a few cherries (which are high in melatonin); a banana (which contains muscle relaxers potassium and magnesium) and decaffeinated teas such as chamomile, ginger and peppermint.
6. Exercise regularly, but not right before bed
Surveys of vigorous exercisers by the National Sleep Foundation show they are almost twice as likely to report high-quality, regular sleep compared to non-exercisers, and sitting for long periods of time is thought to be connected to poor sleep.
While studies haven't proven that exercise just before bed will harm sleep, many experts -- like the World Sleep Society -- recommend avoiding it. Why? Because moderate exercise heats up your core temperature, signaling the body that it's time to be awake, while the release of endorphins is thought to keep some of us alert.
Of course if you're a night owl, that may not apply to you -- so listen to your body clock. For any of us, however, doing some yoga, Tai chi or light stretching before bed could help with relaxation.
7-10. Improve your sleep environment
Having just the right sleep environment is so important that the remaining four commandments focus on how to do that.
First, keep your bedroom well-ventilated and pick a comfortable sleep temperature setting. Science is pretty much sure that a cool temperature is best, so aim for between 60 and 67 degrees Fahrenheit (15 to 20 degrees Celsius).
Make sure you have "comfortable, inviting bedding" that fits your personal preferences (and hopefully that of any significant bed partner). "Block out all distracting noise" -- I sleep with a fan every night -- and get rid of any light, even the blue light from your charging smartphone.
While you're at it, go ahead and turn off any work alerts (Slack or email ping at 2 a.m., anyone?). Better still, just charge the thing outside your bedroom.
And last, but not least, "reserve your bed for sleep and sex." As normal as it seems to work from home in bed or play games with the kids in bed, that doesn't teach your brain to view the bedroom as a place for slumber.
That's right, just like your dog knows a walk is coming when it sees the leash, you can train your brain to associate your bed with sleep.
And there you have it. Hopefully these 10 commandments can help you part the seas to successful slumber.
Can't do all 10 things? Pick just one, and see if you can make it happen. Little successes will build upon each other and lead to a happier (and more rested) you.
___
The-CNN-Wire™ & © 2020 Cable News Network, Inc., a WarnerMedia Company. All rights reserved.