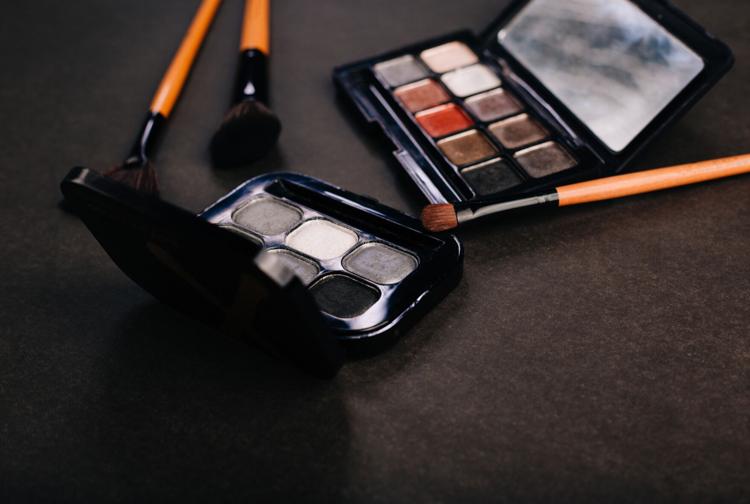 Dear Answer Angel Ellen: I am looking forward to going back to the office after a long COVID-19 hiatus. What makeup items can I still use? What do I need to toss? — Kathleen K.
Dear Kathleen: Definitely don't do what I do. That is, I hold on to all my makeup until it dries out, gets too liquidy, flakes off or doesn't stay put. That's not the recommended approach. I checked five websites to see what the experts suggest for toss-it-out timing (measured from the time you open up the makeup for the first time). Here's the consensus:
— Foundation: one year
— Fragrance: eight to 10 years
— Lipstick: two years
— Mascara: three to six months
— Powder eye shadow: one year
— Powder, powder blush: two years
— Nail polish: two years
— Eyeliner pencil/brow pencil: one-and-a-half to two years
— Cream blush and blush sticks: one to one-and-a-half years
— Concealer: one year
A few other thoughts: Use common sense. Who among us actually keeps track of the date of the first time we use the makeup? I sure don't. Some makeup actually gives you an expiration recommendation on the packaging. It is a tiny symbol of a small jar with a number inside, for example "6" for six months from the time of first opening it. (But, if you were the makeup company, wouldn't you be telling your customers the soonest possible time to go out and buy new makeup?)
Dear Answer Angel Ellen: Since I do a lot of photography for my job, I like cargo pants because I've always got batteries and accessories to tote around and those extra pockets help a lot. My question is, are cargo pants now acceptable as casual office attire? — Pete P.
Dear Pete: In a really casual office, especially if you're often out and about in the field with a bunch of gear — as you are as a photographer — cargo pants are a practical option for both men and women. Let's face it, cargo pants aren't flattering. Who needs (more?) lumps and bumps on their thighs? But sometimes, practicality outweighs fashion.
Dear Answer Angel Ellen: Why are tinted moisturizers with sunblock so hard to find? — Mary P.
Dear Mary: Tinted moisturizer has a lot of names like skin tint, hydrating skin tint, tinted face oil, skin perfector, BB or CC creams. In many cases you'll need to squint at the fine print on the containers to see the info on SPF on many of these products. But here's a list of moisturizer brands with sunscreen that has a SPF ranging from 18 to 30 and prices starting at $7.49 for Maybelline Dream Fresh BB Cream at Target and drugstores: IT Cosmetics, Nars, MAC, Lancome, Perricone MD, Laura Mercier, Glossier, Tarte, bareMinerals, Bobbi Brown, Yves Saint Laurent, CeraVe, Neutrogena, Pur and Origins.
Dear Answer Angel Ellen: I signed up for emails from Harper's Bazaar Magazine (harpersbazaar.com), which include a lot of shots of stars and royals doing normal things like shopping, walking their dogs and playing with their kids. I admit I was hooked by this headline, "Lady Gaga Forgoes Pants for an Iced Coffee … " Please tell me this is not a trend. — Simone J.
Dear Simone: Yikes. As soon as I got your email, I had to immediately check out that photo. You'll be glad to know that the pants-free look is not a trend. But Gaga (and the boyfriend she was with) were wearing face masks! Good role-modeling there. Oh, and while it does look like she's not wearing pants, the photo caption says she "appeared to be wearing a barely-there pair of shorts underneath the sweatshirt." What a relief.
ANGELIC READERS
From Nancy: "I had to share my grand shopping success today with someone like you who likes a bargain. My favorite resale shop opened back up and I desperately needed a bra. I ended up buying two bras ($3 each), a pair of khaki shorts that actually go to my knees, a classy sleeveless top, a zippered sweater with pockets (the most expensive item at $3.50), pajama bottoms/sweatpants, two flat twin sheets that seem practically new at $2 each, two paperback books, a box of cool note cards and a hardcover book: total, with tax, $26.51. Woo hoo!! I hope I made you smile."
Dear Nancy: You're my kind of shopper. You bet I'm smiling. Thanks for sharing.